CURRENT PROJECTS
Child Survival in Musahar Community – Uttar Pradesh, India
CNF is proud to associate with Manav Seva Sansthan in Uttar Pradesh, India, to provide access to nutrition and increase child survival rates in the Musahar community.
As part of a larger initiative, CNF will fund nutritious meal packets and supplements to 100 malnourished children in Maharajganj, Uttar Pradesh, every single day for a period of 1 year.
The Musahars are at the bottom of the social rung in India, being the lowest among the untouchable castes. For generations, they have suffered lack of economic opportunity, access to healthcare, education and nutritious food.
This project, spearheaded by MSS and local government bodies, takes a holistic, community-based approach to improve health outcomes of the Musahars.
CNF plays an important role in ensuring identified malnourished children get a balanced meal and required nutritional supplements every single day.
Please visit our donation page here to support this much-needed effort and help us feed 100 children every day.
"It takes a Village" – Uttar Pradesh, India.
CNF is preparing to launch an 18 month nutritional intervention project called "It takes a Village" in 5 impoverished villages in Uttar Pradesh that have a dismal track record in child and maternal health.
CNF is raising funds to kick off this project and wants your support. The cost of the entire project, which will benefit approximately 17,000 beneficiaries is $30,000. Hence, no donation is too small. Please donate here.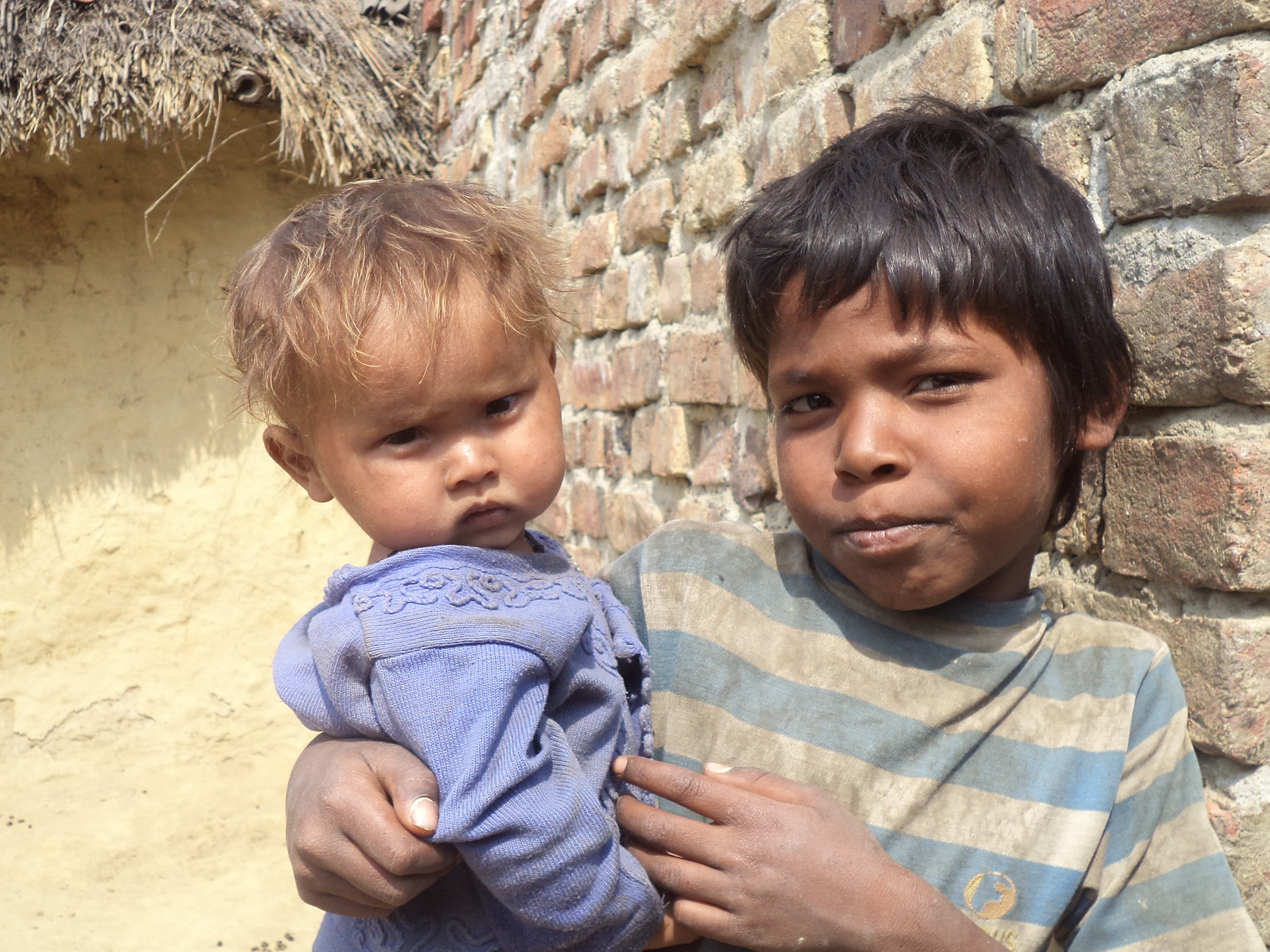 GOAL
The goal of the project is to reduce child malnutrition in these villages and contribute to achieving Millennium Development Goal – 4, which is to reduce child mortality, set by the United Nations.
OUR LOCAL PARTNER
This project will be run in partnership with Manav Seva Sansthan, a respected NGO who have been working on various child-related issues for over 30 years in Uttar Pradesh.
OUR PLEDGE TO YOU
CNF is as deeply committed to its donors as its beneficiaries. Every donor will receive regular field reports on the progress of the project. CNF Board members travel to India whenever a project is in progress to ensure accountability and transparency.
Every donor plays a direct role in bringing a child or pregnant woman back to health, or even saving lives.
PROJECT IN THE WORKS…..
STOMP (Slum-Targeted Outreach for Malnutrition Prevention) – Bangalore, India.
GOAL
The goal of the STOMP program is to implement a nutrition intervention initiative to sponsor 200 beneficiaries in the slums of Bangalore over a 30-month period in order to stop the cycle of inter-generational malnutrition.
PROBLEM STATEMENT
Due to a lack of adequate space in the slums, the absence of sanitary facilities, illiteracy, a lack of awareness of & access to health care, as well as the general presence of poverty, there is a high incidence of malnutrition in children in slums.
Malnutrition often starts in the womb since children are born to malnourished, anemic mothers.
STOMP is designed to be sustainable because as beneficiary-mothers are rehabilitated and educated on proper sanitation, hygiene, and nutrition, they will become community advocates.
This kind of grassroots community advocacy is part of CNF's overall mission to educate and empower those we seek to serve.
In order to accomplish our goal of creating a sustainable, scalable model for implementation in other slums or poverty-stricken areas, CNF will do the following during the 30-month duration of the pilot phase of STOMP:
-Provide nutritional supplements in cases where it is medically  necessary.
-Educate beneficiaries about locally-available, affordable, and nutritious food.
-Educate beneficiaries on sanitary cooking methods.
-Educate beneficiaries about hygiene and sanitation, especially in the absence of accessible toilets.
-Educate beneficiaries on health care for pregnant women, including tests, supplements, and the priority of nutrition for the health of the fetus.
-Educate lactating, working mothers on feeding newborns & infants.
-Identify & refer in-need beneficiaries to hospitals.
-Educate beneficiaries on use of Anganwadis (government day care centers).
-Encourage community advocacy for beneficiaries while they are completing the program so that the knowledge base will spread as each beneficiary-mother shares what she has learned with those around her.
The cost of adopting each individual beneficiary is $220 US. This amount is spread out over the 30-month period and it covers the community health worker's salary, educational programs provided to the beneficiary, and the nutritional interventions necessary for the individual beneficiary.
Not only does this $220 help support the life-long well-being of the beneficiary through education and empowerment, but jobs are created for the Yuvacharyas who also live in the slums. Because we are able to educate the Yuvacharyas to do a new job within their communities, we are also empowering them as community advocates and contributing members of their families and communities.
CNF's phase one fundraising goal is $10,000. These funds will ensure the program hits the ground running.
Please consider donating and help us STOMP out malnutrition in the slums of Bangalore.
 Past Programs:
CNF is raising funds for the Adopt a Mother & Save her child program in slums and villages around Kolkata.
This program, run by the Child in Need Institute (CINI) in Kolkata, adopts a mother when she conceives her child and provides all essential care to her such as folic acid and iron tablets, regular check ups by the health worker, sonographies, emergency care if required and most importantly – nutrition and lifestyle counseling. It is not uncommon, given the status of women in the family, for the pregnant woman to eat after everyone else, or work in the fields right upto the 9th month of pregnancy. The program provides extensive counselling and education to the family on how to care for the mother so that she and her child have a healthy pregnancy outcome.
Once the child is born, it is given all the required care till the age of 2 such as immunizations, good nutrition, lactation support to the mother among others.
These services prevent malnutrition from occuring at all and empowers women with knowledge to care for themselves and their children appropriately.
Although the program is called Adopt "a" mother, since the approach is "community-based", all women who get pregnant in a village in a year are provided the same services for the same cost. On an average, 9-10 women get pregnant in a village per year. All of them receive counseling, immunizations and pre/post natal care.
If you would like to sponsor a mother and child (in reality, a village), you may also either make a one-time payment of $300 to cover the entire 1000 days, or make a yearly payment of $100 or make a recurring monthly donation of $8. We do prefer receiving the entire amount of $300 if possible so that it guarantees funding for 1000 days.